-->
To prevent PowerPoint presentation from unauthorized access user need to protect it with the password. MS PowerPoint allow user to create two type of password i.e.:
Password to open

Password to modify"
"Password to open" It protects the presentation from accessing and "password to modify" prevents it from modification. Sometime user face problem to create password in MS PowerPoint 2007 because its interface is quite different from earlier version. There are basically two procedures by which you can set password. This post will guide you to create passwords for MS PowerPoint 2007 in both ways.
Method 1: In first method you can create by clicking on Prepare option.
Click on MS office button

and move cursor on

Prepare

option then click on

Encrypt Document

.
In Encrypt Documents dialog box, you will find a Password box type your password here and click on OK. ( You can type up to 255 Characters in password box)

A confirm Password dialog box will open retype your password in Renter password box and click OK.

Now save your working file to save your password.
Method 2: You can create PowerPoint password at time of saving file.
Click on MS office button

and click on save as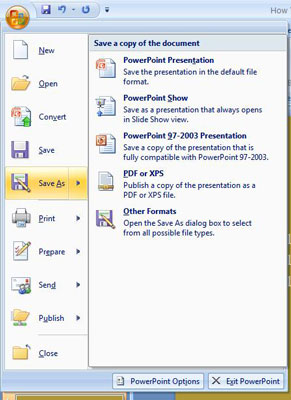 In Save as dialog box click on Tools .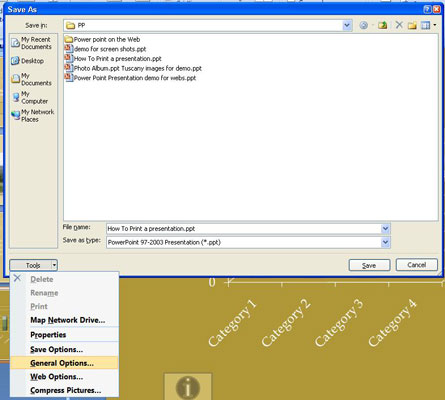 In Tools menu select General Options. In General Option dialog box which says 'write your desire password' in password to open and password to modify box and click on OK.
You can select any of the above method which you find easy. First method is for those who don't want to apply password to modify and Second method is viceversa.