-->
There may be the time when you are using shared computer (Means One computer system is used by several users), in that case all your confidential data can be read by other users even your confidential emails can be read. But sometimes users don't want to share their private Emails with other person; In that case password protection is required on important email folders. Like other e-mail clients PocoMail also have facility which allow user to set password on different email folders.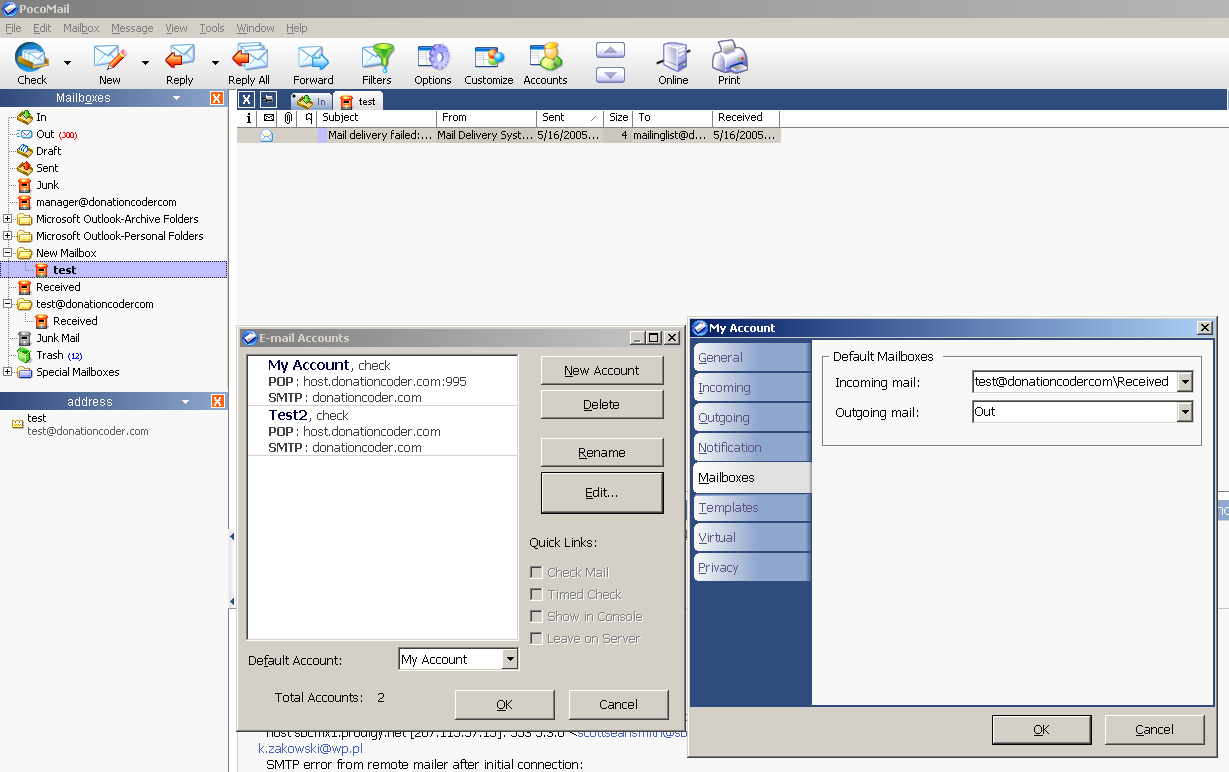 Apply Password On PocoMail Folders: There is a simple method to make PocoMail folder password protected. Follow below written steps.....
In PocoMail, mail folder is called Mailbox, To make it password protected Right Click on mailbox folder.

From menu click select Properties.

Now go to Privacy tab.

From this tab select protect this mailbox with password.

It will ask you to enter new password two times.

At last click OK.
Remove Password Protection From PocoMail Folder:
Above written steps will always allow you to set password on Mailbox folder. In few instant users wanted to remove password protection from mailbox folder. To remove password protection from Mailbox apply 1, 2, 3 steps of above written method and follow below written steps.
Now un-select protect this mailbox with password.

Click OK.
Reset Mailbox Password:
User always keep a strong password to protect confidential e-mail but sometime they fail to remember these passwords. Without having correct password PocoMail will not allow checking email. In this type of case user need to recover lost password with
mail password recovery
software to get access of their email. Stellar mail password recovery software is one such type of tool which recovers PocoMail mailbox password in just 2 mouse clicks.